Summary
This bait just started, but probably won't last (5/30/09). She's not liking my smart-ass comments...


---

Dear Sir,

I write you this Business invitation directly based on my personal confidence on you after i got your email on the Internet. I am Miss Sharon Lomogan, 18 years old, a citizen of Cape Verde Island. I am the child of my late parents. I write you to seek refuge in your country and to further my education in your country. I am a secondary school graduate and wish to complete my education to be higher level.

One year after my parents died, my relatives forced me into early marriage. Against my wish, i married a 36 years old man. My relatives said the man will give me protection as tradition demands in my country. I never knew the marriage I went into until I found out that the man I was married to be associated with my relatives and soled my father's assets, and shared the fund among them. When I complained, I got all forms of abuse for answers. None of my relatives did anything positive to help me.

I was fast losing my life until the police rescued me and helped me got divorce papers from Court. However, my relatives insisted I continue the marriage. I refused to stay back and listen to them. I went to my father's home save box for my school documents, International passport, and birth certificate. It was also in the boxes that I saw documents of my father's completed contract project fund with the Ghana Government. The contract sum is 120 million Dollars. I took papers to Ghana ministry of works and thy confirmed it.

They asked me to present my father's overseas associate whom they will pay the money to since i am not indicated in the contract agreements and that is my reason of contacting you. I know that the money will be paid to you when i identify you as my late father's business associate. I do not want anything with my relatives, because they are selfish to me. I and you can work with the fund through getting a university admission for me. With the University admission, I can get a visa easily and come to your country. The most important thing is my education. You can invest the fund in your business while you help me further my education in your country. The bank must make transfer of the fund to you immediately all lawful arrangements are made for us through the bank. I wait for your reply to help me.

Thanks.
SHARON

What is this all about?

Thomas

This was this moron's first letter my response - pretty standard Scammer M.O.


---


Dear Mr Thomas,

Thanks for your time and attention on me. I really appreciate your reply. There will be no hassle in getting my late father's contract payment to you. The Government has assured me immediate release of the fund to you immediately I personally identity you as a known person to them which I must do. I must present you to the Ministry of works for the contract payment as a partner known to me. Due to my past experiences in the hands of my former husband and my relatives trying to dispose me to claim everything my father worked for, I find it convenient working with you in honesty. I will need your address, telephone numbers, and other coordinates to make presentations to the Ministry of Works for the $120,000,000 PAYMENT as my associate. The Ministry is aware my father died in 2003 and they will be happy to acknowledge you. The ministry will also give you government papers covering the fund. The fund will never be illegal as several papers related to the executed contracts and payment proves will be given to you. The Government will ensure everything goes well in the payment and at your receiving end.

I wait for you.
Thanks.
Sharon

Hello;

A couple things with your little story bothers me. The amount you are talking about is $120,000,000.00 correct? You wrote this twice so I am assuming that's what you meant. What did your father do for a living – because I looked and the Gross National Product (GNP) for the whole country of Cape Verde is only $400,000,000.00. Are you saying that you father acquired approximately one-fourth of the wealth of the whole nation???

The other thing I don't understand is that if that amount is correct, and that's how much money you have coming to you, why would you ever want to go to college? Not only could you live in the lap of luxury for the rest of your life with that much money – the interest you would be making on it would amount to $3,600,000.00 per year. Are you going to finish college and find a job that makes more than that????

This whole thing doesn't make one bit of sense.

Thomas

I guess she's going to finish college and become a teacher or doctor or possibly a dental assistant - with $120,000,000 in the bank, of course...


---


Dear Mr. Thomas

I like your reasoning and name. My father is an oil contractor in west Africa. Coming from Cape Verde does not necessarily mean my father cannot do business in other countries. My father has handled contracts in Sudan, Ghana Saudi Arabia, U.S, and the Mauritania. By your judgment of income based on the $120 million, this is one of the reasons for choosing you, to manage the fund and to make wise decisions. Life without education is risky. I need education. Money can finish, but education lasts forever.
Thanks.
Sharon

Sharon;

I agree that schooling is important but one thing that they cannot teach is common sense. Ah well, you know how it goes. Please send me the current Account statement for the money and some identification for you so I can see if this is really real or not. This is so unbelievable if this is all true.

Thomas

Wow, pretty good comeback for our hero - score one for this degenerate piece of shit!
---


Dear Mr. Payne,

Thanks for your email. I wish and pray we get a progressive part with full positive understanding of this transaction.I like your write ups and have fallen in love with you. Your writings tells me more about you and paints a good picture of you. Finally, i have got the papers for you. Attached are

1. The Contract completion certificate which indicates that my father really completed the contract for the Ghana National Petroleum company. The total amount of contracts for three years was 146 million. According to the agency, my father was given a mobilization fee of $26 million before he commenced the contract.

My father was supposed to collect his balance of $120 million dollars before he died.

2. The Court certificate certifies that my father is authorized to receive his contract payment since the contract is completed. We will therefore present you as my late father's next of kin for the contract payment.

The payment office for the contract is Ministry of Works Ghana
Contact Person is Mr. Benson Lawrence.
His telephone number is +233 542 356 612
Call him for verifications and guidelines for the payment. He is a kind man and attentive. Attached is copy of my international passport.
Sharon

Sharon;

Whoever wrote up that contract from GNPC is a complete and utter moron. The amount in the first line is $146,000,000.00 – one hundred forty-six million dollars, but at the line that says Contract Value, it is spelled out as $146,000.00 or one-hundred forty six thousand dollars. I think that this makes the whole contract invalid. I will have to ask my lawyer about that – but I am pretty sure that you have an unenforceable contract here. Didn't you father ever notice that they spelled out the wrong amount on the award contract?

I'll let you know what my lawyer says about it when I show him the files that you sent me.

Talk to you later,

Thomas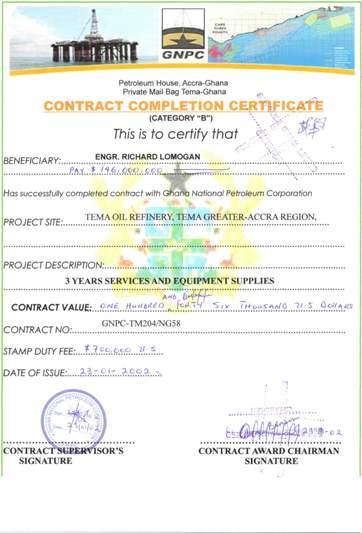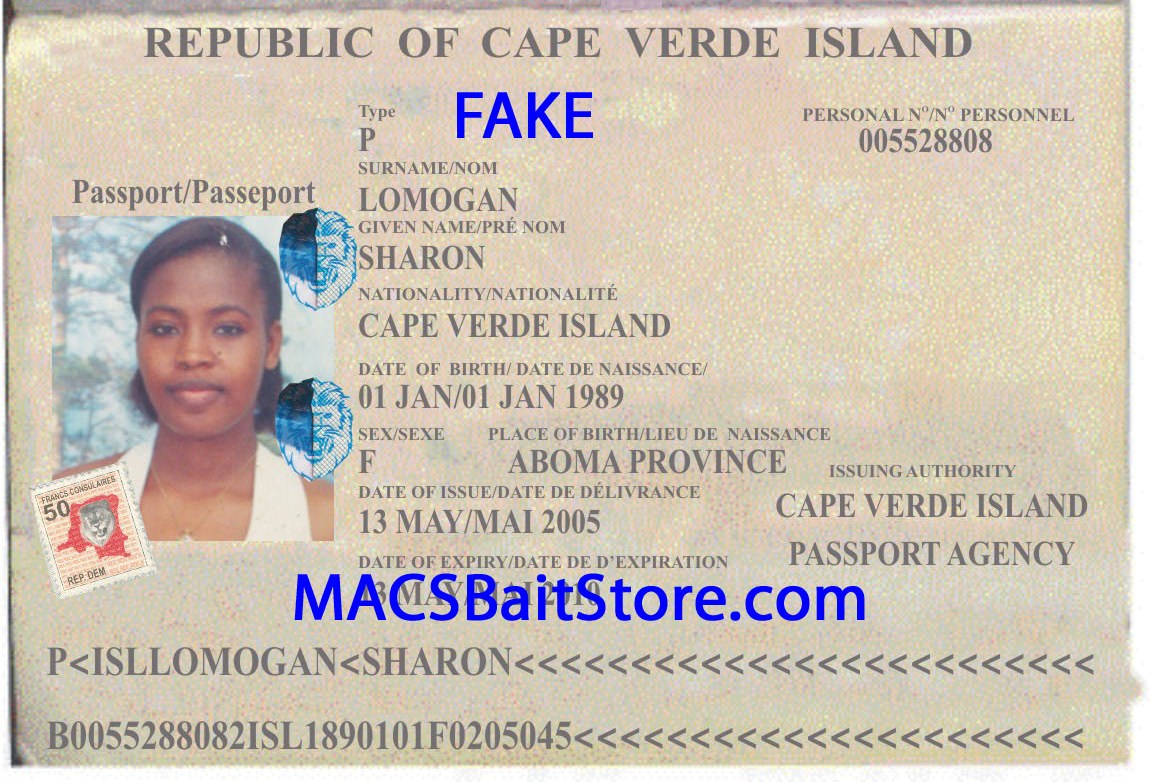 Wow, she loves me (already)! Really, can you blame her? I got it going on...


---


The contract amount is $146,000,000 while contract value in tax is $146,000. Ask questions before you react.

Sharon;

Are you saying that I read it wrong? Where exactly does it say that $146,000.00 is the tax on $146,000,000.00??? It says "Contract Value" equals $146,000.00, not tax on it. Anybody reading that is supposed to automatically know that it constitutes tax when it says Contract Value?

Thomas

Did this slut just get short with me??? And I thought she loved me...


---


That is a security document and should not be easily interpreted by ordinary reading understanding.
Sharon

Sharon;

I was looking over all of this information you sent me as well as your emails, and I noticed in your first email you say, "I am Miss Sharon Lomogan, 18 years old, from Cape Verde Island...". But looking at your birthdate on your Passport it says 1/1/1989, which makes you 20 years old. Did you forget how old you were??? Or is this another instance of interpretation of ordinary reading understanding? Did a lawyer create your Passport, and ordinary people cannot read it and understand it? You were right about one thing - you are in dire need of additional education! If you can't remember how old you are, a little more education couldn't hurt.

Anywho, let me know how we proceed, Einstein.

Thomas

Yes, I know, I was a little harsh and I probably lost her - haven't heard back in two days. Oh well, her dad is as rich as a nation - she'll get by...